The company ALEXANDROS GARMENT TREATMENTS was founded in 1972 as a small family firm in the field of textile and specifically in the washing and dyeing of ready-made clothes. Since then, the company has become a key player in the fashion district and a pioneer in developments regarding processing of jeans and dyeing of cotton clothes.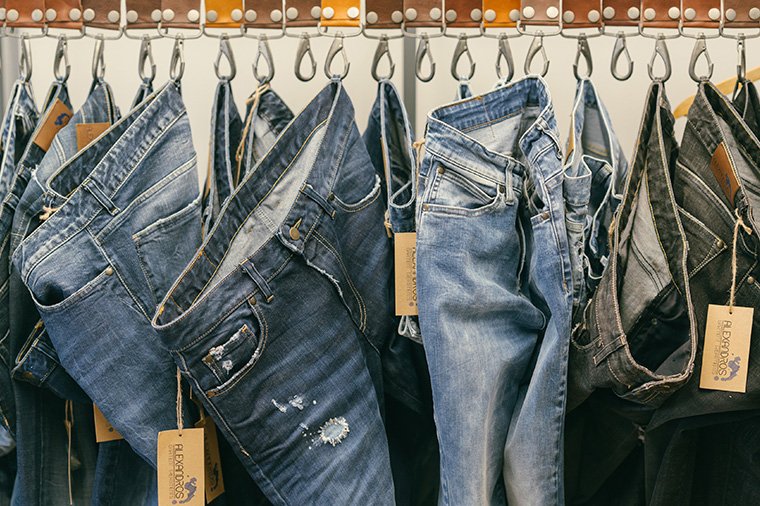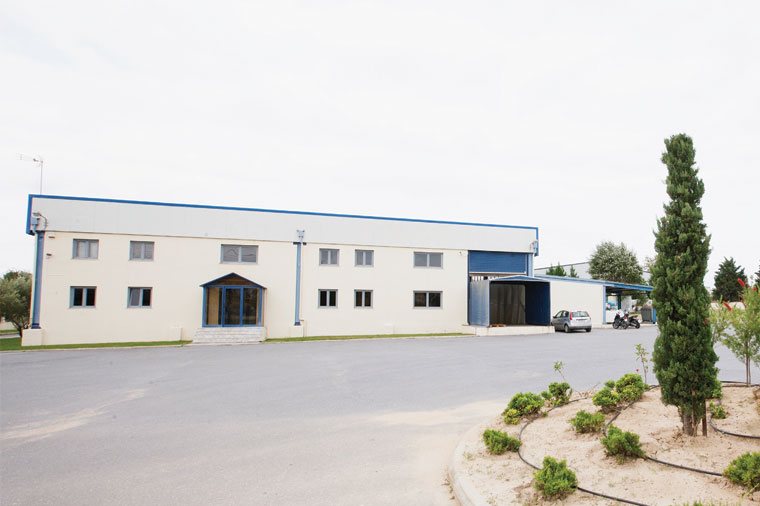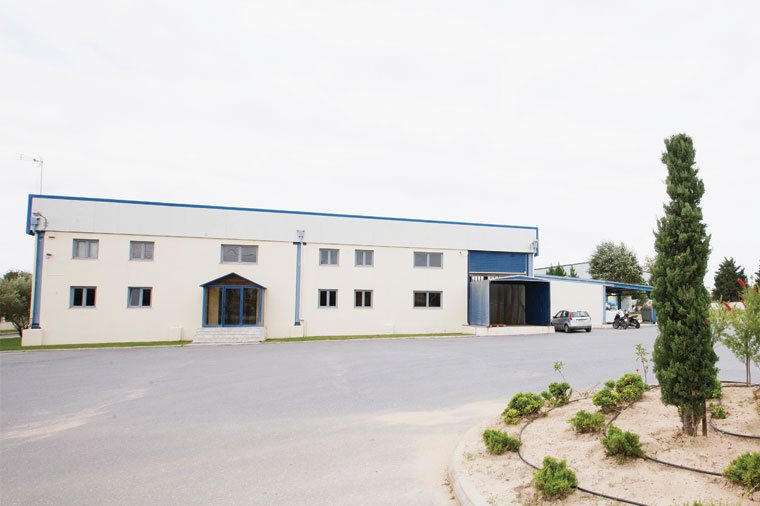 The company's headquarters are based in the industrial park of Oreokastro in a private property of 20 quarter acres and the industrial area comprises of 7,000 square metres and there is a workforce counting from 45 to 60 employees working in the company on a daily basis.
Our aim is to preserve high specifications in our offered services and to develop our activities in new markets abroad.
This is a reason why our participation in important expeditions is frequent not only to gather information about new trends and innovations, but also to demonstrate our own techniques and unique services.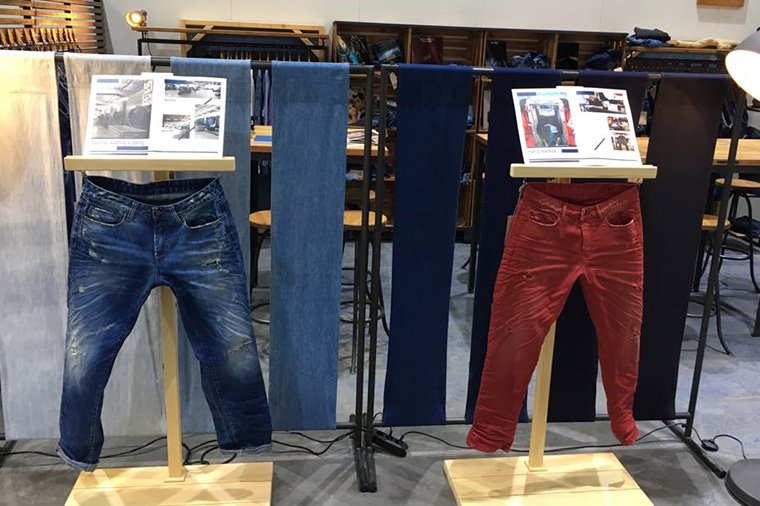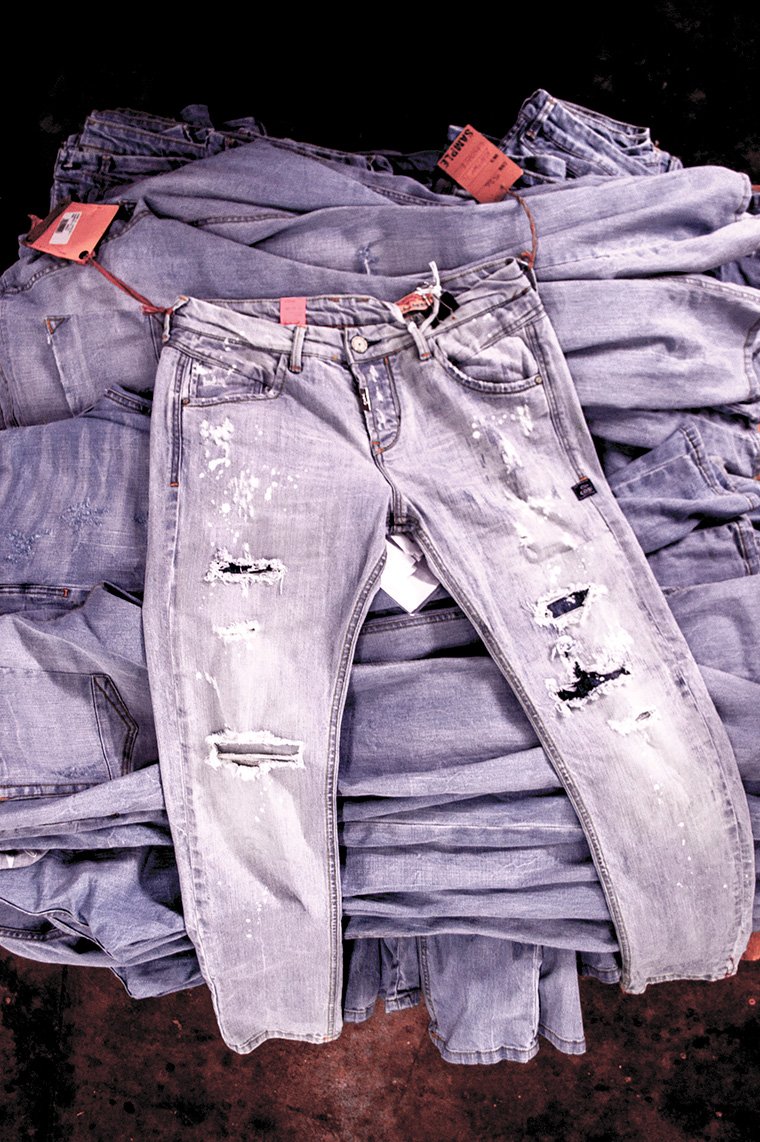 Developments in the fashion industry are continuously changing and progressing.
Therefore, our research and development department forms the focus of our interest.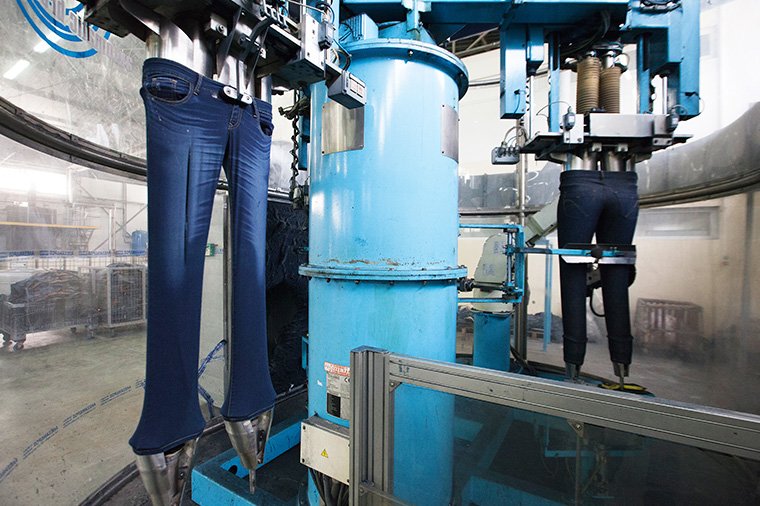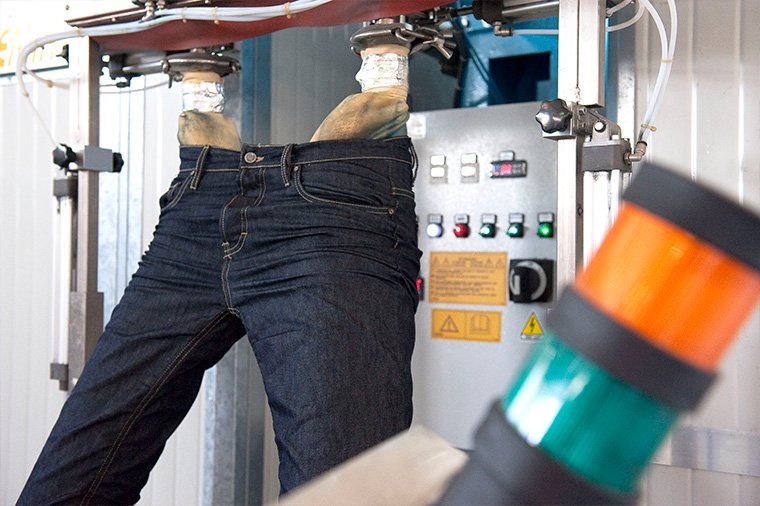 The team dealing with this field is continuously acquiring information about new techniques and, consequently, applies them in order to create innovative results and open new horizons in fashion trends.
Our basic principle is that everything starts at the testing laboratory and continues to develop in the production procedure.
The company ALEXANDROS GARMENT TREATMENTS develops and carries out a wide range of processing such as washing, stonewashing, dyeing and specialized processing with the combination of usage of automatised machines (ROBOT) and well-trained personnel.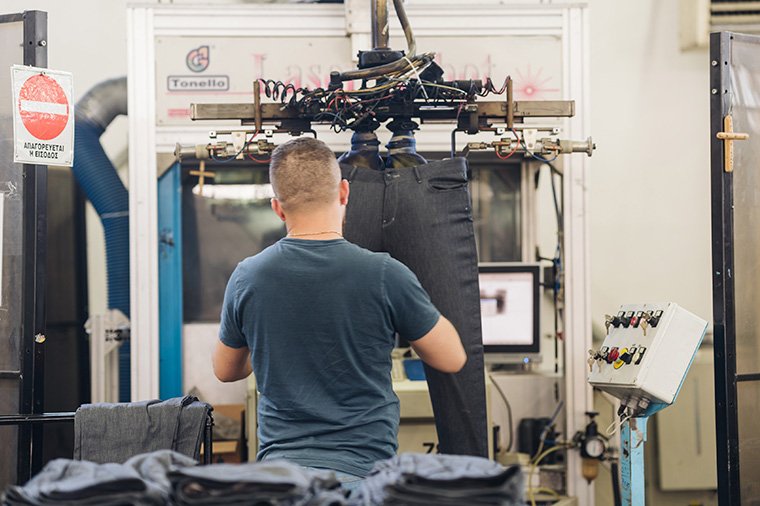 Our large daily production capacity guarantees the fastest possible service to the largest fashion brands that trust us.
In addition, the company offers its clients a full packaging service, as well as storage options from the logistics department.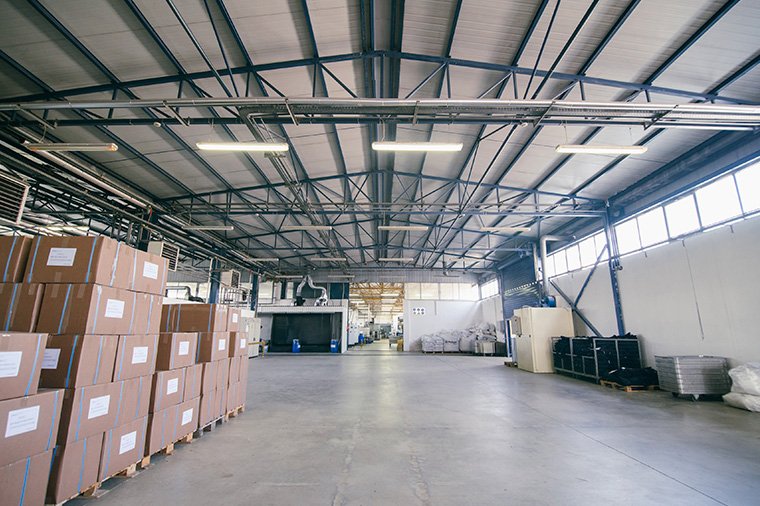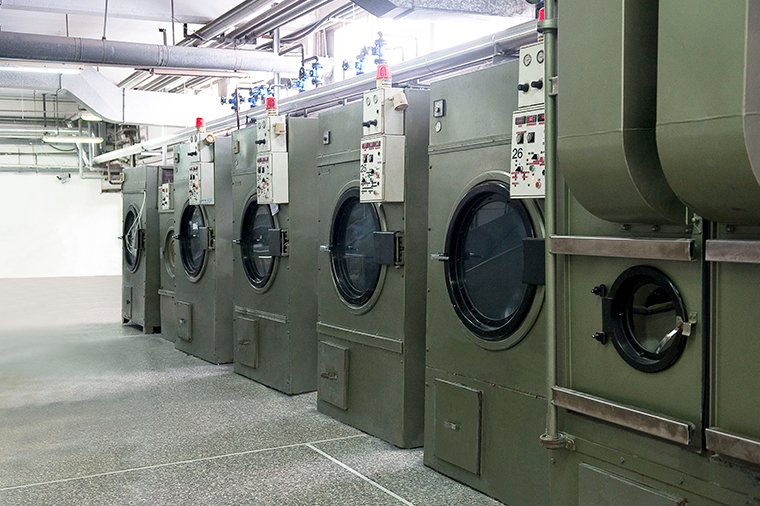 Correct organization, investments in high-tech mechanical equipment, our constant involvement in the developments taking place in youth fashion and the constant training in new technologies of our working and technical staff have turned our company into the most reliable force in the sector of industrial washing and dyeing.
We are always able to meet the latest fashion requirements and our clients' needs.